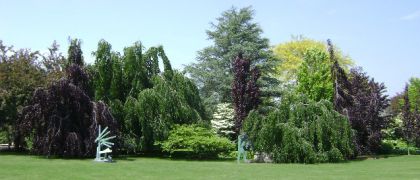 Group Shot
Purple Fountain, Green Weeping, Small Tortuosa, Copper Fastigiata, Green Weeping, Purple fountain, two copper Fastigiatas. Back Ground Far Left, American Beauty Crab apple, Tallest, Blue Atlas Cedar, Golden Honey Locust. Cents a small double file viburnum.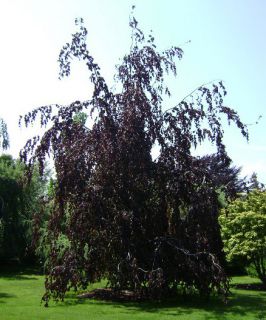 Purple Fountain Weeping Copper Beech (Purpurea Pendula)
This is one of the three largest in the country. It is also special because it has the configuration of the standard European Green Weeping Beech rather than a single straight leader common to most Purple Fountains. Caliper is 18" and height is 35'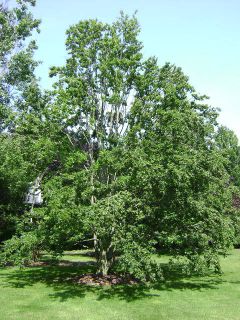 Green Rohanii
This is a rare Green Rohanii. Most Rohaniis are Copper. 35'H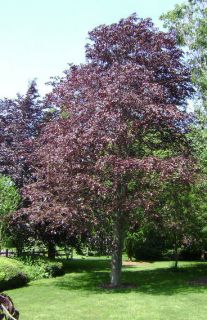 Double Trunk Tricolor Roseomarginata
24' caliper 40'H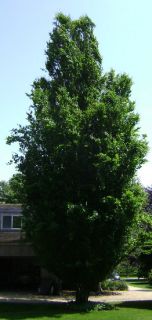 Fastigiata European Green
Caliper 2' 40'H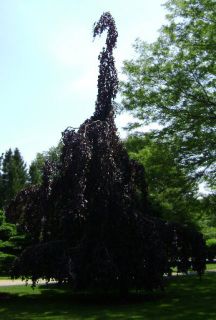 Purple Fountain
This is another of the 12 largest in the country Purple Fountains. 12' caliper and 35'H with single straight leader.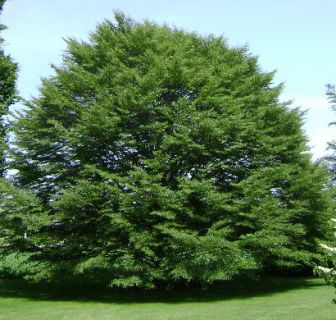 Fern Leaf Beach (Asplenifolia)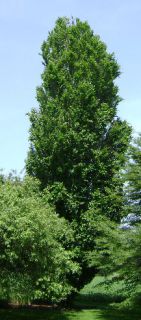 Green Fastigiata
This is a VERY large caliper 24' h.50 Green Fastigiata.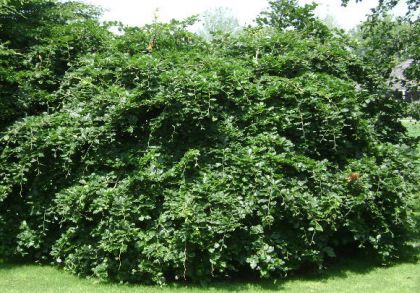 Green Dwarf Tortuosa
18' caliper 12'h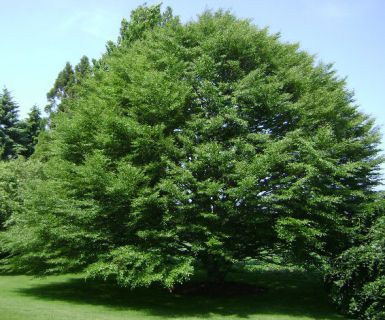 Fern Leaf Beach, (Asplenifolia)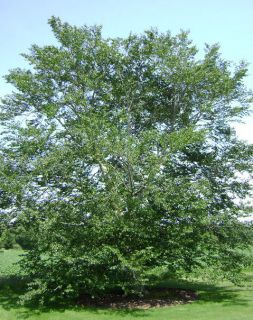 European Green Beech (Fagus Sylvatica)
This is the classic original Fagus Sylvatica...European Green Beech from which all the others have evolved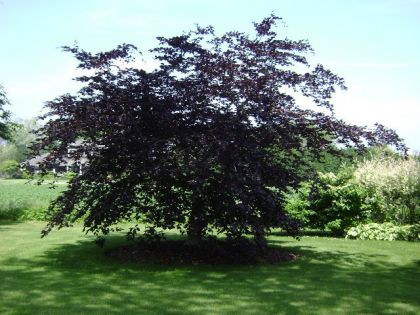 Copper Purpurea Tortuosa
This is a rather rare Copper Purpurea Tortuosa caliper 1' h.15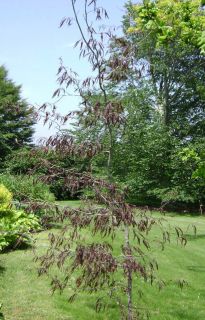 Copper Fern Leaf (Purpurea Asplenafolia)
This is and equally rare Purpurea Asplenafolia Copper Fern Leaf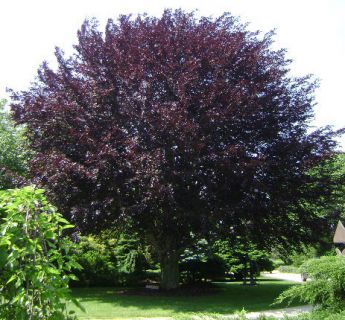 Classic Copper Beach
This is one of the larges trees ever moved in the east. It weighed 60,000 pounds and needed two cranes to take it off the truck.

Caliper is about 40 inches and it is 45'H. It is the Classic Copper Beach seen all over the estate sections of the Hamptons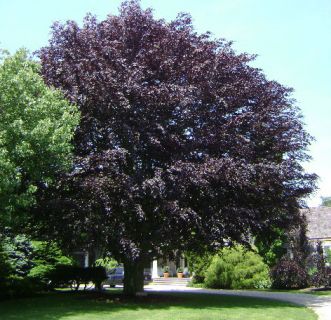 Classic Copper Beech
(another view)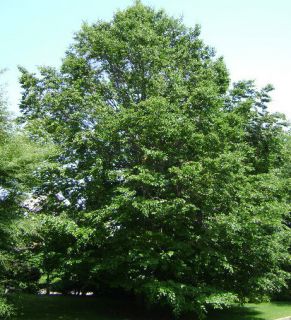 Fagus Sylvatica European Green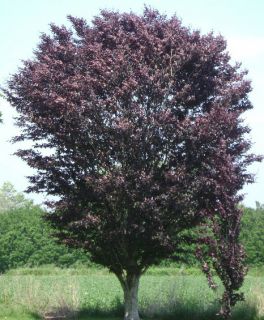 Copper Rohanii (Purpurea Rohanii)
This is a very fine example of a Copper Rohanii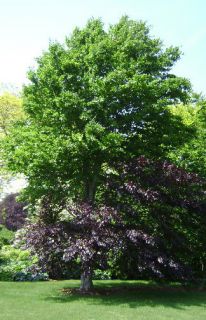 This is a Copper or Purpurea Tortuosa grafted to a European Green (Fagus Sylvatica)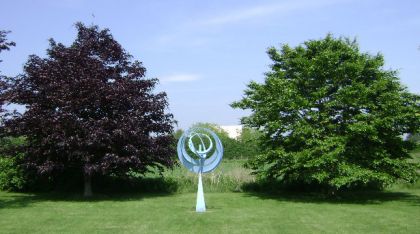 Younger Copper and Green Beeches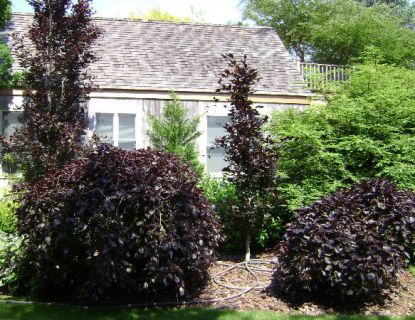 Two Fastigiata Purpureas and two Purpurea Pedulas (all copper beeches)



| | |



©2008 Louis K. Meisel